How much cost to open a trampoline park?
Date:2018-07-05 11:40:41 Views:2032
We cost the different areas accurately (e.g. pitted areas, raised walkway areas, main jumping areas, basketball runways etc.) based on your preferred layout, but then we can combine that to give you an average cost per m2.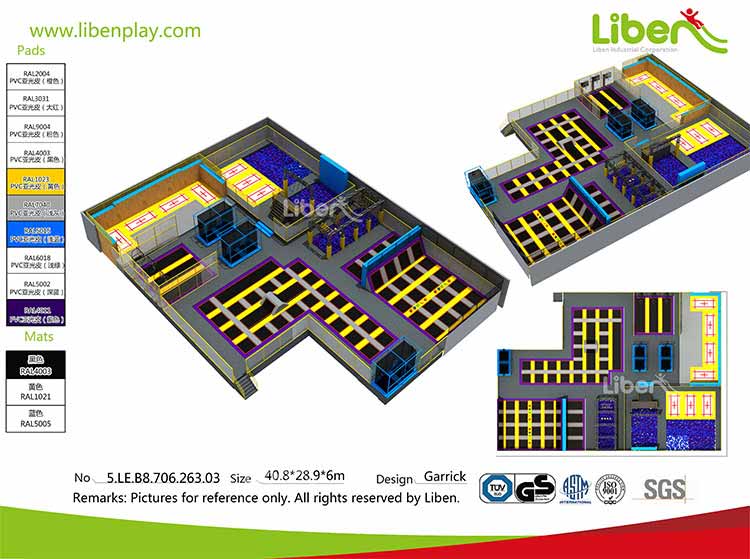 The different elements are priced between $100/m2 and $150/m2 so the average is normally between those amounts (for our standard specification) and depends on the mix of activities you offer and your layout. A typical 25,000 sq ft facility with 60% trampoline area and a typical mix of activities will therefore cost around $250,000 to $350,000 + VAT for the trampolining related items. However please use this as a guideline for your budgeting - there are many variables and our costing methodology is far more detailed and accurate than a simple price per square metre so please call to discuss your project and to obtain an accurate costing.
As a manufacturing company we also offer a wide range of different specifications for many elements of our trampoline park system. Our standard system is the spec that we recommend, but we can remove some elements or provide a lower spec to save costs and equally we can provide additional elements and higher specs to certain areas to improve the look and functionality of your park. All these options and cost implications are discussed and explained at your meeting with our designers and estimators.
You will then have additional costs for your ancillary areas (lockers, reception, café, toilets etc.), decoration such as wall art and any services you require (lighting, heating, air conditioning)
To tell us about your plans for a trampoline park and to discuss how we may help, please submit an enquiry
This article Keywords: