Welcome to EAS trampoline park show in Amsterdam
Date:2018-07-21 11:02:01 Views:2431
Dear Customers,
Good day!
We warmly Welcome to our:
EAS Booth at 2018 Booth No: 3-517
Address: RAI Convention Centre,Amsterdam, The Netherlands
Date: 25-27 Sept. 2018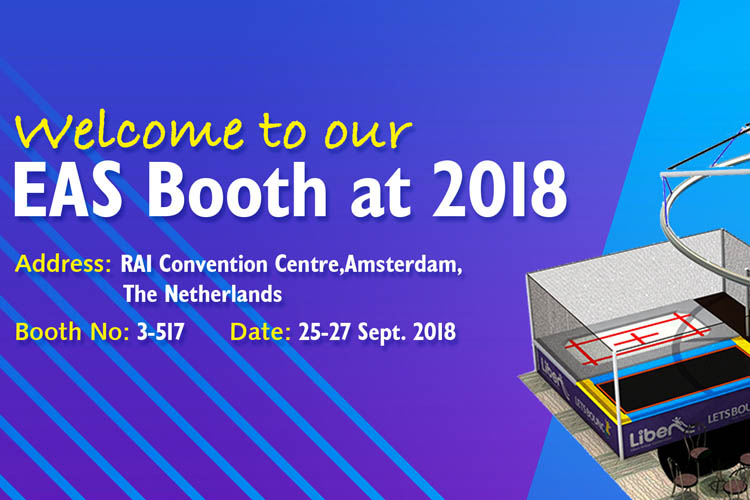 Our samples trampoline,volcano slide, rollglider slide,spider tower, climbing wall and indoor playground
will be shown at the show.
Also we will sell the samples at the show, pls contact us if you are interested.
forward to meeting you there soon.
waiting for your soon updates
best regards
Liben Team
This article Keywords: